Christine Dorman
Pumpkin Spice Sprinkled with Celtic Folklore
Updated: Oct 23, 2022
Yearning for a touch of magic this Halloween? Celtic folklore says it may be hiding in your pumpkin-spied latte.
In the U.S., pumpkin spice rules October. It seems to be present everywhere. There are pumpkin-spiced milkshakes, lattes, and beer. There are chocolate pumpkin spiced snack cakes, potato chips, even pumpkin-spiced Spam. And it gets weirder. Believe it or not, you can buy pumpkin-spiced deodorant and the similarly scented doggie shampoo. Admittedly, we Americans love the taste and scent of pumpkin spice. Well…most of us do. Some people hate it. But it is the smell and taste of autumn, especially of October.
But, of course, we didn't invent it. "Pumpkin spice" is a phrase that is shorthand for the spices that are used in pumpkin pies, namely allspice, cinnamon, clove, ginger, and nutmeg. They've been around—and popular, singularly and collectively—for eons. For good reason: they smell and taste great, and they make us feel good. And it turns out, according to both herbal medicine and contemporary scientific studies, they are good for us. These spices benefit our physical health as well as our emotional well-being. Celtic folklore also values them—highly.
So, this week's post is dedicated to them. I'll discuss the health benefits of each plus mention the magical benefits Celtic lore attributes to them. But there's no point in just talking about them. I've also included links to recipes for a variety of dishes (savory as well as sweet) that use these spices. Once you know all the ways they can benefit you, you can indulge in them and feel good about it.
Spicy Passion
According to folklore, the red spices excite passion and attract romance.
Beware. Allspice, cinnamon, clove, ginger, and nutmeg are warm spices. According to Celtic folklore, they get the blood up. They incite passion. Because of this, they are associated with love and romance. And whatever happens when you are passionately romantically in love.
Health and Magic
Allspice
If you have allspice berries, you're lucky. That is, according to folklore, they attract luck (hopefully the good kind). Allspice is said, as well, to attract money and help you find treasure. It is energizing and can boost your determination. Finally, allspice is said to be a protective and healing herb.
Medical science agrees that allspice can be healing. WebMD says taking the spice can help with G.I. issues ranging from indigestion to abdominal pain. It also can help with menstrual bleeding but use caution. Taking too much of the herb slows clotting time, leaving you vulnerable to bruising and bleeding.
Cinnamon
Considered a powerful herb, cinnamon is said to provide personal protection. It aids in making one powerful and successful. It strengthens you and heightens your passion. It is associated with psychic power, which may be why it is also claimed to bring about prosperity. Of course, as one of the red herbs, it attracts love and romance.
Stand with Ukraine and against tyranny.
Cinnamon also is considered a healing herb and, again, modern medicine agrees. An antioxidant, cinnamon is believed to help reduce the risk of heart disease, but it hasn't been studied sufficiently yet for scientists to be sure. Studies have shown, though, that it lowers blood sugar and its role in helping with diabetes is being explored. Herbal medicine claims cinnamon improves circulation, especially peripheral circulation. So, if you have cold hands and feet, try drinking some cinnamon tea! In addition, this spice is said to aid in digestion, soothing gas, bloating, and nausea. It may even help shorten the duration of gastrointestinal illnesses.
Clove
Speaking of powerful herbs, this spice is little but mighty. In taking it, keep in mind a little goes a long way. Clove has long been used to provide pain relief from toothaches and gum pain. I can attest from personal experience to its effectiveness. According to the book Herbal Remedies by Andrew Chevallier, this herb is considered a "potent antiseptic." He goes on to say that it can help prevent food poisoning and protect against foodborne illnesses. In addition, it eases diarrhea and gastroenteritis. Further, Herbal Remedies, says the spice can help ease nerve pain.
WebMD says that the herb helps to relieve pain because it is an anti-inflammatory. Because of this, it can ease arthritis pain as well as reduce the risk of stomach ulcers by protecting the lining of the stomach. Additionally, it is an antioxidant that can promote heart health and boost immunity. Some medical studies have indicated that clove may reduce the symptoms of cirrhosis and fatty liver disease and improve overall liver health.
And those are just the health benefits. What about clove's magical properties? Since it is such a powerful herb, there are a ton of them. In addition to the love and romance all of these spices attract, folklore says clove will attract riches and help you find what you seek. It also brings you comfort in your grief. But clove doesn't just attract. It banishes too—in a good way. It cleanses your aura and drives all hostile or negative forces away from you. It also will put an end to false stories being spread about you.
Resembling nails, cloves are tiny but mighty.
The lore recommends wearing clove for protection. The herb is said to give mental clarity and bring friendship to you. Did I mention it was a powerful little herb?
Ginger
Ginger is a renowned remedy for nausea and other digestive issues. And it really works. Again, I can attest from personal experience. While it is not technically a pain reliever, ginger, like cinnamon and clove, is an anti-inflammatory that can provide relief from irritation, for example from arthritis or muscle aches. In addition, studies have shown that this herb can help lower LDL. Perhaps this is why it also is said to reduce the risk of hypertension and heart disease.
In Celtic folklore, it is one of the red spices associated with the heart and with passion. But ginger is specifically named as an herb that increases sensuality. Perhaps not surprisingly then it is attributed with boosting confidence and increasing success and prosperity. This spice may have you feeling feisty and ready for anything. Which is a good thing because folklore says it will attract new adventures to you. So, be ready! Rest assured, though, you'll be well-armed because the herb also provides protection and healing. Who's ready for some gingerbread?
Nutmeg
Celtic folklore considers nutmeg a lucky charm. Try carrying a berry around with you and see what happens. It is said to provide protection and to attract money and prosperity. The herb is particularly helpful too because it is said to be effective in breaking hexes.
Unfortunately, while there are many claims about the health benefits of nutmeg, there is little evidence to support the claims. This simply is because there has been little research into the herb's efficacy as a healing agent. So, someone ought to get moving on that, don't you think?
Celtic folklore suggests carrying a nutmeg berry as a lucky charm.
The little research that has been done so far has demonstrated that nutmeg has chemicals that work on the nervous system and seem to reduce anxiety. Currently, studies are in progress to explore the possibility the herb could help treat emotional and psychiatric issues. Other studies have indicated that nutmeg seems to have antibacterial properties. Further studies into this would be helpful
Eat Your Spice and Get Your Benefits
Now that the information about the health benefits (and potential magical properties) of the pumpkin spices has got you all fired up, it's time to eat. Or, at least, it's time to discuss some ways to get your medicine to go down easy. Since I have focused on the pumpkin spices, I have included some suggestions for specifically pumpkin-spiced foods BUT I know some people detest pumpkin. I don't understand why, but I know it's a fact, and I respect your right to dislike pumpkin. With that in mind, I've included actually more dishes without pumpkin than those with it. Also, just because Americans group these five spices together doesn't mean they have to be eaten together. Again, you may like some and dislike others. So, not all of the dishes contain all of the spices. Finally, as I mentioned at the start, these spices do not have to be used solely in desserts. They are wonderful in savory dishes, so I've included meat and veggies. Just click on the name of the dish to go to the recipe page. Enjoy!
[Please Note: the information in this post is for entertainment purposes. It is not intended as medical advice. Please consult your doctor before stopping any prescribed medicines and before adding herbals. Please be aware some herbs can interact in negative ways with other medications. Also, the magic mentioned is claimed by folklore. I'm just passing those claims along.]
Entrees
Apple and Sage Pork Chops: An autumn classic.
Slow-Cooker Sauerbraten: Beef and ginger--yum!
Autumn Sweet Potato Shepherd's Pie: Enough said.
Roasted Pumpkin with Root Vegetables and Broccoli: A hearty vegetarian entree or an excellent side dish.
Pumpkin-spiced foods don't have to include pumpkin or be sweet. Celebrate autumn with gingered pork, spiced cabbage and apples, and root vegetables sprinkled with allspice and cloves.
Veggies
Spiced Butternut Squash Soup: made rich with cream and sherry and warmed with cinnamon, ginger, and nutmeg.
Spiced Carrots: Cooked in white wine and spiced with cinnamon, ginger, and nutmeg.
Red Cabbage: with cinnamon, allspice, and clove.
Ginger Roasted Root Vegetables: adaptable to whatever you have in the house.
Non-Pumpkin Desserts
Gingerbread Cake: with ginger, cinnamon, and cloves
Turmeric Ginger Honey No-Churn Ice Cream: Lots of spice, three steps, and no ice cream maker required.
Cinnamon Pie: If you haven't tried it, you need to.
Apple Squares: Apples, nuts, and cinnamon
Pumpkin Lovers Desserts
Salted Caramel Pumpkin Parfaits: What more needs said?
Pumpkin Charlotte: It looks fancy, but just mix the ingredients and refrigerate overnight.
Vegan Pumpkin Spice Cake: You can be vegan and still indulge.
Pumpkin Mousse: gluten free and dairy free
Beverages
Warm Spiced Cranberry Punch: alcohol-free (but it doesn't have to stay that way)
Slow Cooker Salted Caramel Apple Cocktail: made with vodka.
Spiced Cranberry Rum Old Fashioned
Thanks for reading. I hope you enjoyed the post. Please LIKE and SHARE. To SUBSCRIBE for FREE, just click on the "Sign Up" button in the upper right of the page.
Slan go foil!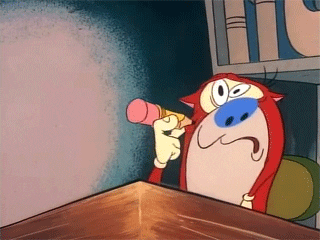 Looking for a guide along your writing journey? Click here for a description of my writing and tutoring services. Questions? Just email me at moonfishwriting9@gmail.com